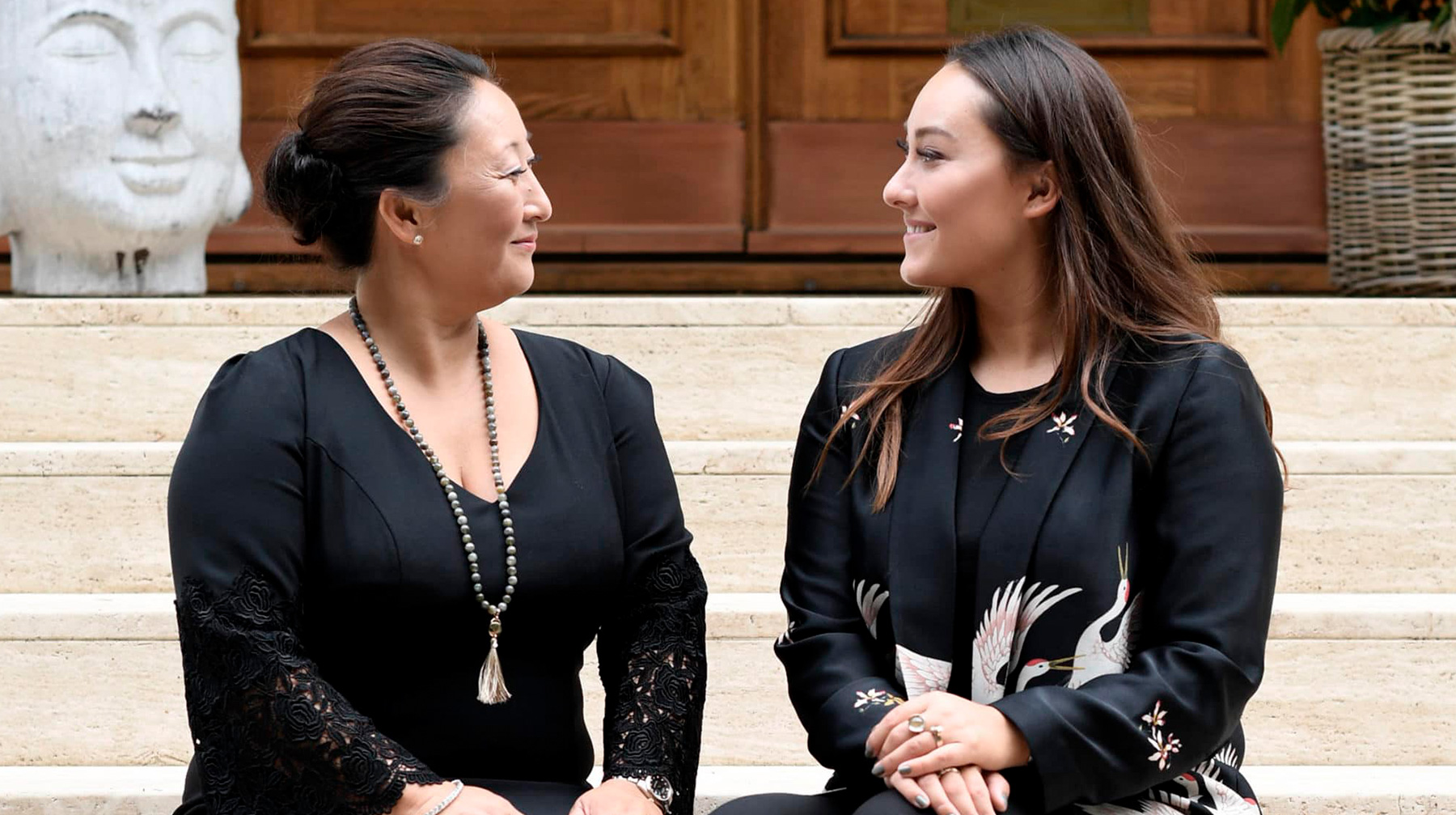 The Spiritual Youth Course
The Spiritual Youth Course is for you who wish to feel strong and confident in yourself, and to have the courage to follow your dreams.
You want to get to know yourself better, become fully aware of who you are and what you stand for.
You need to learn how to be true to yourself, your needs and your boundaries - and to learn how to use them in a constructive, clear and natural way.
You miss having self-confidence and being authentic in showing the world who you are.
It is hard for you to love yourself and know your direction in terms of education, work and life in general. You want to break the bad patterns in your life - and establish and create new habits and patterns that empower, nurture and unify you to be a balanced version of yourself. You want to be in a place where you have free access to your talents, where you live out your potential and seize your opportunities.
We will teach you how to use the most important spiritual tools to achieve deep inner peace and balance and optimize your personal leadership, so that you can achieve your goals.
WHAT IS THE SPIRITUAL YOUTH COURSE
The Spiritual Youth Course is the combination of Rikke's Spiritual Leadership Course and Emihlie's knowledge and experience in both life coaching and person-type analysis with the Enneagram.
Together we have specifically selected the best of our tools, methods and exercises, and exactly what we consider to be the most meaningful, relevant and rewarding for you to learn.
The Spiritual Youth Course provides you with the tools to create development, growth and success, so that you can strengthen your self-esteem, confidence and achieve your dreams.
You will learn how to love yourself, to be true to yourself, and to let go of needing to look perfect, follow the perfect plan for your future, and know everything in advance.
In addition to the full course, The Spiritual Youth Course also includes an individual development package of 3 sessions with Rikke and Emihlie.
At the individual sessions, you will focus on your unique wishes and challenges, and you will receive support and guidance to achieve your goals.
During the course you will meet other young people who also want to grow and who are struggling with similar challenges.
You will be inspired to think about new opportunities and walk new paths.
The Spiritual Youth Course shows you how to find and follow your unique path.
No people are alike, and therefore no one should follow the same path or walk in the same direction - everyone must go their very own way.
SPIRITUALITY TO RIKKE AND EMIHLIE MEANS:
To live life lovingly and gratefully.
Being the best version of yourself.
To take personal leadership and guide your life in the direction that makes you most happy and satisfied.
To be open, conscious and well-balanced, also with others.
The training course runs over 8 months, where you work on the following:
How to be self-contained and stand strong, dare to set your boundaries and be true to yourself.
How to break old patterns and build new good ones that work.
How to meet other people as the best version of yourself.
How to use spiritual tools to achieve your dreams and desires.
What is your personal story and how can you use it to make yourself and others strong?
Discover your personality type and how to navigate according to your choices and decisions?
How to strengthen your relationships by training your communication skills.
How to manage and conserve your energy during the day.
What are your unique gifts and talents and how do you use them in an optimal way in your life?
What is meditation and how do you use meditation to achieve inner peace and quiet?
What is the "Law of Attraction" and how can you create what you want?
WHO ARE YOU?
You are between the ages of 18-28 and most importantly, you are open and curious and ready to change your life.
You miss direction and guidance to find your way and be yourself.
You often feel alone with your feelings and thoughts.
You have a hard time standing by yourself and setting boundaries clearly and lovingly.
You feel the energy of others and may find it hard to shake it off you.
You probably need:
Tools to love yourself for who you are.
Better balance and harmony in your body, thoughts and emotions.
A clear sense of who you are and how to best pursue your dreams.
To use your spiritual abilities more consciously and purposefully to create the life you want.
A community of other young people on the same journey as you and who can support you.
HOW IT HAPPENS...
We are a maximum of 10 participants on each course, and interviews are conducted prior to registration.
The investment for the entire course amounts to DKK 36.500, - excl. VAT.
Registration is binding for the entire course, which consists of:
An individual development course consisting of 3 sessions of approx. 1 hour. A session with Rikke Hertz as well as two sessions with Emihlie Hertz Kilde. The sessions are scheduled on an ongoing basis during the training course.
6 training days on weekdays from 2 - 6 pm.
A weekend module of another 2 days at Kaffeslottet, Bornholm incl. accommodation and meals.
WHERE DOES IT TAKE PLACE?
The training course, as well as the individual sessions take place at Rikke Hertz Counseling. The weekend module takes place at Kaffeslottet on Bornholm.
We look forward to hearing from you at info@rikkehertz.com
All classes are in Danish, and will terefore only be available for Danish speaking clients.